7 MUST-HAVES OF AN UNFORGETTABLE INVESTOR PITCH
Insight
7 MUST-HAVES OF AN UNFORGETTABLE INVESTOR PITCH
January 22, 2016
Posted by:

ExecutiveEdu@2020

Categories:

Business plans, Finance & accounting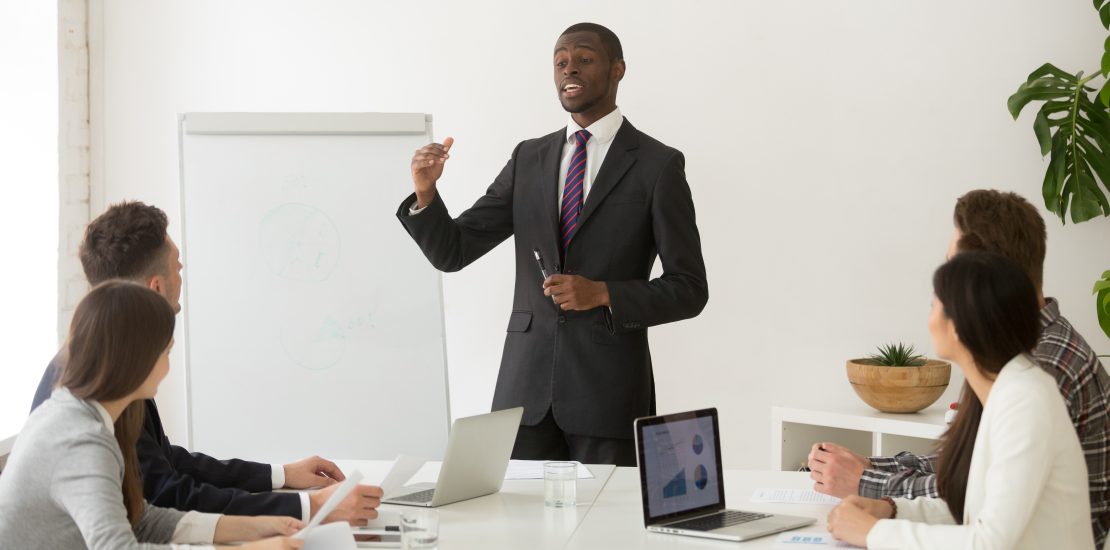 Raising money can be one of the scariest—yet most important—steps to take when starting a business or scaling up an existing business/social enterprise. Knowing that you are pitching to people who have listened to a million pitches, can make it incredibly difficult to impress. However, your prep work will mean the difference between going home empty-handed or with money in the bank.
Here are 7 things that will get an investor to open up her wallet to help fund your business/social enterprise:
You've done your research: This includes researching the investor personally, his/her business, the kind of business they fund, and the stage of a business they fund. This will help you engage with their heads, hands, and hearts (their hearts especially because they're human beings and not ATMs!). Know everything there is to know about your product. Know your market, the risks and challenges it poses, your competitors, and how your product stands out among them.
Be ready to take questions: Think up at least 5 questions you wish they don't ask you and prepare answers for them. When asked difficult questions, don't evade it or say you will get to them later in the presentation. Investors want to see if you can think on your feet. Don't be eager to complete your pitch deck; when you notice that an investor's interest piques at a certain point in your pitch, expantiate and take your time to answer any questions asked with clarity and be concise.
Sell benefits before features: This is a common advice to salespeople. Show the investors there is an actual need for your product. Highlight the fears, pain points, fantasies, etc that your solution will address and show how it will address it. If you have customer feedback, prototypes, videos or anything that can drive home the point, please do so.
Show them the money: While investors look for inspiring and potentially industry-redefining ideas, they ultimately want to see ROI within a reasonable timeframe. You have to paint a picture to them of how it's going to happen. Investors will absolutely want to know how their capital will be invested and your proposed burn rate— (so that they can understand when you may need the next round of financing). This information will help them ascertain the reasonability of your proposition.
Your marketing strategy: Just because you're building something great doesn't mean it's going to sell or get user adoption. Explain your plans to market your product or service. What outlets are you going to use? How can you cost-effectively get to prospective customers? How will you use social media, such as Facebook, Twitter, LinkedIn, Pinterest, etc.? What steps will you take to get some rapid sales or adoption of your offering?
The quality of your team: You need to be able to sell your business plan and the people who would bring it to life. Before potential clients even dream about giving you money, they want to know that the team has the right set of skills, drive, experience, and temperament to grow the business. Display the individual strengths of your team members such as their academic background, teams they've worked with, their contributions within the business, their affiliations etc. If you can make your audience fall in love with your idea and your team, you're in a good spot.
Your presence: Most entrepreneurs come into a pitch trying to mind-read and end up being occupied with what the investors think about them which could increase their anxiety level, make them use filler words, and ruin the presentation. Forget about trying so hard to make a good impression on the investor, instead show them how much you care about the idea that you're pitching. That's a better way to make a good impression.
In conclusion, prepare well, do your rehearsals, affirm yourself, be conscious of your posture and deliver well not worrying about the outcome but that you come out of your presentation knowing you accurately represented who you are, what your business stands for, and what you want.
The quality of your pitch will represent your brand, so take the time to reinforce your message and own that presentation.